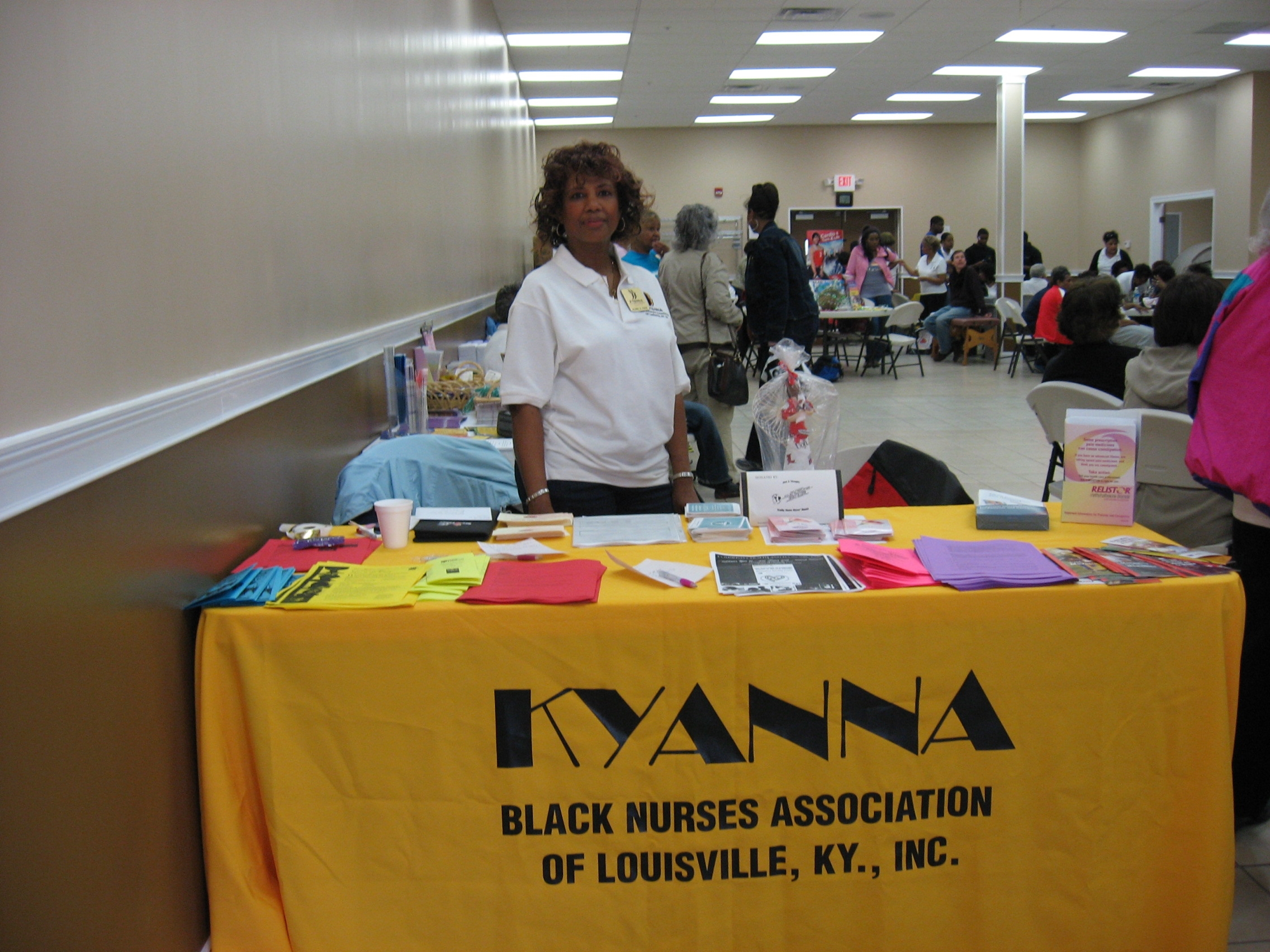 Who We Are

KYANNA Black Nurses Association (BNA) of Louisville, KY, Inc is a 501(c)3 non-profit organization and an affiliate chapter of the National Black Nurses Association (NBNA). KYANNA BNA's membership includes registered nurses, licensed practical nurses and nursing students from around the state of Kentucky and southern Indiana. The NBNA has 83 chapters nationwide with over 150,000 members. Together we provide countless hours of service to African American Nurses and the African American and other minority communities.
The goals of the organization are to:
- Support the development and advancement of black nurses
- Improve the health and wellbeing of the African American community
- Serve as an unifying body between community agencies and
healthcare organizations serving the needs of the African American
community
Our Mission
KYANNA BNA echoes the NBNA's mission " to represent and provide a forum for black nurses to advocate for and implement strategies to ensure access to the highest quality of healthcare for persons of color"
Our Values
The values governing KYANNA Black Nurses Association, Louisville, KY, Inc.'s development are based upon SERVICE:
Service- KYANNA BNA is actively engages in activities that promote nursing, health and healthcare in the African American community.
Effective- KYANNA BNA uses its voice and resources to meet the needs of black nurses and African Americans in the community.
Resource- KYANNA BNA serves as clearinghouse for information and programs covering a variety of nursing and healthcare issues.
Visible- KYANNA BNA is a known supporter of black nurses and African Americans and seeks to advocate, provide information, education, and care based upon identified needs.
Involved/Invested- KYANNA BNA represents black nurses and African American in the Louisville, KY area and is tied to success and advancement of both.
Competent- KYANNA BNA supports the development of professional black nurses in and around the Louisville, KY area.
Evidence-based- KYANNA BNA participates in research and promotes best practices in nursing professional development and in the care of African American patients.
Our History
KYANNA Black Nurses Association of Louisville, KY, Inc. was initially conceived from the need to support black nurses and minority health consumers. She, along with a group of other nurses, met in December 1986 to address the needs of African American nurses in Louisville and the surrounding areas. In April 1987, the First Annual Black Nurses Conference of Kentucky was held. From this meeting, a formal organization for Black nurses was established.
KYANNA's first meeting was held on June 11, 1987; the organization was incorporated on July 29, 1987. The charter members of KYANNA were Betty Page, Ada Brown-Piper, Barbara Stigall, Dorothy Dowe-Thomas, Thelma Jackson, Mary Malone, Ella Logan, Helen Meyers, and Vicki Hines - Martin. Dr. Hines - Martin was the organization's first president.
For more than 25 years, KYANNA BNA has been actively involved in activities to support the goals and mission of the organization, including such activities as health screenings, continuing education programs for nurses, health education for the community, mentoring and scholarships for nursing students, recognition of outstanding work and service of nurses in the community, involvement in health-related boards, and community health initiatives.
We invite APRNs, RNs, LPNs, and nursing students to join us as we continue the proud legacy of KYANNA.